Home visits at your convenience
Arrange a Home Visit from PC Senior (John or Sandra) at
your Home if convenient or arrange otherwise with us.
Sometimes for a long job it is better for us to take away
your Computer and bring it back when ready!
(Occasionally we can connect remotely to your
Computer and fix it for you - but PLEASE never allow
anyone else to do so no matter who they say they are!
PC Senior
Safe Computer Support …
Services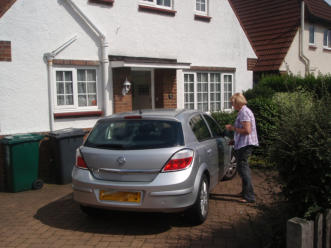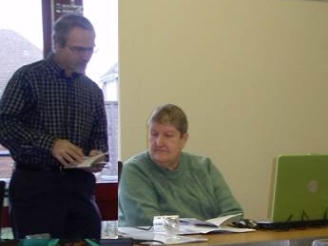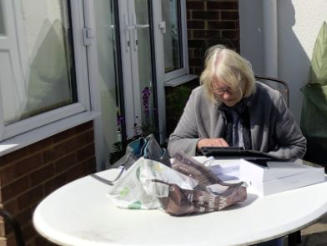 1to1 Tuition on YOUR Computer
and on YOUR Equipment
Often, if you go on a course somewhere, you come home
and are non the wiser as your Computer is often much
different than the one you used on the course. Not their
fault of course but it's much better to go for Home Tuition
on your own equipment - hopefully with PC Senior!
Help with all types of iPAD/Tablets
Sandra is our Expert User and will be happy to set up your
iPAD/Tablet for easy working and spend time showing you
how to use it.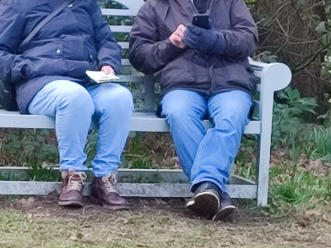 All types of Mobile
Phone/iPAD/Tablets
Most Mobile Phones are now like a small version of your
Computer and can deal with your eMail, Browsing the Web,
sending/receiving Text Messages, wasting time on Facebook
etc and oh, I nearly forgot, making Telephone calls.
Let Sandra help you choose the right one for you, set it up
for easy working and spend time showing you how to use it.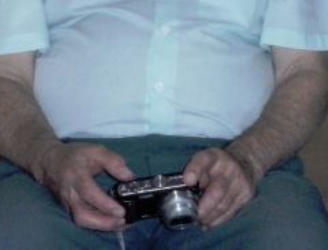 Getting started with your
Digital Camera
(or Mobile Phone's Camera)
Nowadays, the Camera on a good Smart Phone
is probably good enough for most people. There
are just a few times where your normal Camera
will do better!
Either way, you will need to book 2 x 1hr
Sessions to cover everything. Including
transferring your Photos to your Computer,
Editing/Improving your dodgy shots AND
keeping a safe Backup of your valuable work!



Getting to know your way around
eBay
Similar to the Camera tuition, there is a lot to cover on the
eBay lessons and you will need to book 2 x 1hr Sessions to
cover all the items listed above.
It will make it much more enjoyable if you are able to
Buy something useful and have it delivered OR Sell
something you want to get rid of!
Getting Started
Successful Selling
Finding Bargains
Bidding To Win
Payment Methods
Postage Costs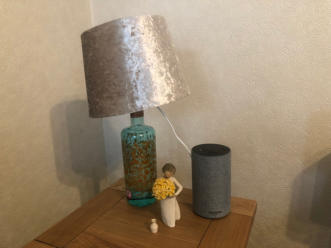 Using Smart Devices
Setup an Amazon ECHO Smart Speaker with Alexa "Voice
Control"; Use for best results with Amazon Prime; Setup
with a simple Smart Plug for commands such as;
"Alexa, turn On Living Room light!"



Shopping Online
How to buy things SAFELY online by choosing a Secure Store,
using up-to-date Anti-Virus & Firewall Software and following
one of PC Senior's Worksheets for your particular choice of
store.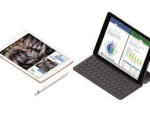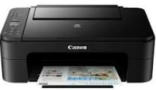 For WiFi Printing
from Laptop
OR Air Printer Setup foriPAD
New Printer Setups
Normally we charge for a 1hr Call to setup and test
your new Printer with a Wireless Connection to your
Router.
Don't forget that if you want to print from an
iPAD/iPhone then you will need to
purchase one with the facility to "Air Print" as well
as work Wireless with your Laptop/Desktop
Computer!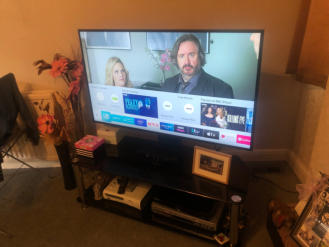 Smart TV Setup
Why struggle with IT? Let PC Senior setup your new Smart
TV and connect it to your
Broadband. Then you will have time to try out all its' new
facilities together.
Upgrades & Repairs
Please remember that we also do Repairs and
Upgrades to speed up your Computer and make it more
enjoyable to use!
Currently, a lot of older Laptops/Desktop Computers are tending to
run very slow and take 5 or 6 minutes to switch on and be ready to
use. Easily fixed by buying a new one if you can afford £400+
BUT If your Computer is of a reasonable Spec/Condition then it may
be worth while having its' Hard Disk Upgraded from an old HDD (a
Disk which spins round like an old record player) to the more
modern SSD (which is a Solid State Drive with no moving parts) ….
Expect to half the switch on time and be a lot more pleasant to use
for around £125 at present costs.
PC Senior Membership £25/Year
With an up-to-date PC Senior membership you won't need to struggle with your computing just for the sake of having no-one to ask! As a Member you
can ring John or Sandra any time for Help/Advice or send an eMail detailing your problem
or arrange a Home Visit at a Discounted Rate